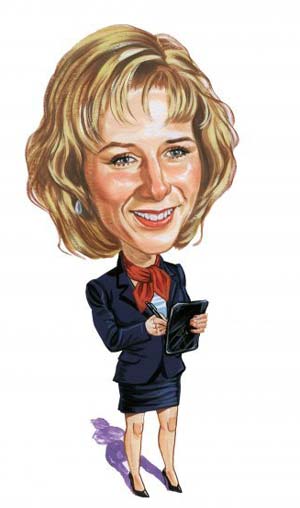 Fearless Leader Lori
OUR SPECIALTY
Simply this: we design stuff that people can see and touch. We love print and have been doing it for over 30 years. We're all about making you look great, so you can sell lots of stuff and makes lots of money!
MISSION…
Our mission is to solve your marketing problems. Are your sales down? Do you need sales tools for your salespeople? Are you attracting or targeting the wrong customers? Tomlinson Design & Advertising can help. We work hard and smart for you. We love what we do and it translates to great turnaround, great results and happy customers.
CUSTOMERS:
Our customers include restaurants, caterers, specialty retail, doctors, lawyers, financial advisers, realtors, service companies and non-profits. Our clients are those looking for professional work that targets their specific customers. We work for businesses who need help getting their print projects off the ground!
COMPANY HISTORY
Established in October 1986, our agency is located just northwest of Detroit in Hartland, Michigan. It was founded as a collaboration between two people who loved what they did, and loved each other even more. Happily, the more things change, the more they stay the same.
AFFILIATIONS
Michigan Restaurant Association
Grand Blanc Chamber of Commerce, grandblancchamber.com;
Fenton Chamber of Commerce, www.fentonchamber.com;
Flint Women's Forum, www.flintwomensforum.org;
Business Network International (BNI Network Connections President). www.BNI-fenton.com;
Freedom Center, freedomcenter.church,
Burton Chamber of Commerce Board of Directors, www.burtonchamber.org,
Flint & Genesee Chamber of Commerce, www.flintandgenesee.org
and 100 Women Igniting Change
Restaurants, specialty retail, financial planners, realtors and many other types of businesses rely on Tomlinson Design & Advertising to reach their goals. We specialize in restaurant menu design & printing -- the same principles apply to all business. Put yourself out there is an organized and "tasty" manner. Ask for the business!
We listen, we ask questions, we ask more questions, we analyze and we formulate answers to your toughest marketing opportunities.
Everyone always wants to know how much something will cost . . . and the answer is always, it depends. We are happy to provide a custom quote.